Monsignor Witold Jarecki
1979-1992 - the second Parish Priest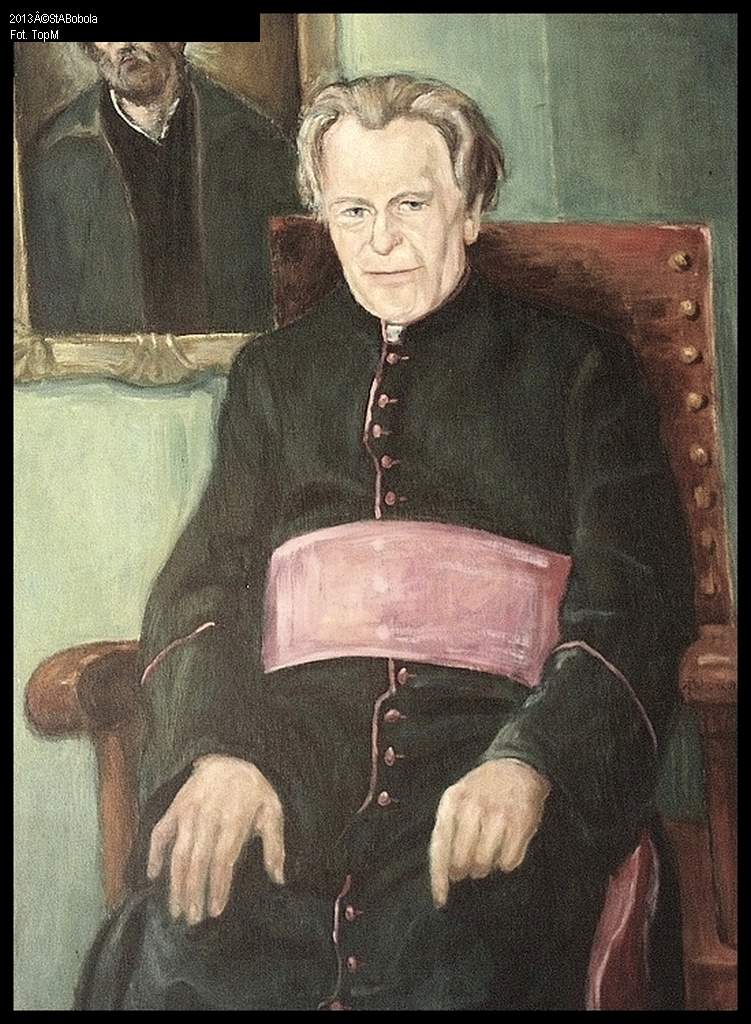 Monsignor Witold JareckiWitold Jarecki was born on 16 June 1922 in Grodno (present day Belarus). His father was the last governor of the Stanisławów Province in south eastern Poland (present day Ukraine). Following the German invasion of Poland Jarecki senior was imprisoned by occupiers. After the war he was again imprisoned, this time by the Soviet controlled Polish Security Forces and died in a prison of the Polish Peoples Republic.
Witold Jarecki attended the Prince Józef Poniatowski Secondary School in Warsaw. Following the defeat of Poland in autumn 1939 he reached Hungary, where he passed his matriculation exams in the Polish secondary school in Balaton-Zamardi in May 1940.
Soon after he managed to escape to Palestine and join the Polish Army. Posted to the Independent Carpatrhian Rifle Brigade he took part in the first defence of Tobruk (August-December 1941) and then the battles of Gazala and Bardia serving in the Carpathian Light Artillery Regiment. He then completed an officer cadets course on which completion he was posted to the 3 Carpathian Light Artillery Regiment, part of 3rd Carpathian Rifle Division of Polish 2nd Corps. He took part in all the major engagements of the Italian Campaign, including Monte Cassino, Ancona, Gothic Line and Emilean Appenines. Promoted Second Lieutenat in 1944 and Lieutenant in 1946, from January 1945 he served in the 16th Light Artillery Regiment, part of 2nd Armoured Division. His commanding officer regarded the young Jarecki as a "very accomplished and worthwhile officer. A caring commander, liked by the soldiers, respected by his subordinates. Courageous in battle".
After arriving in England and demobilisation he undertook studies at the Polish University College gaining a BSc in chemical engineering. He began working for Babcock and Wilcox in Glasgow.